Welcome to Windsor Hills
                                                    ®

©
Is this the only truthful website ?

Windsor Hills Resort offers a very safe, comfortable, beautifully landscaped environment for guests to visit top attractions including Disney World, Sea World, Busch Gardens, Gatorland and Universal Studios as well as all the other fantastic parks and beaches in Florida.
All our homes are privately owned and every owner on this website has been verified and is in good standing with the community.
Windsor Hills is a 24 hour gated community, only minutes to Disney World and within easy reach of all the Orlando attractions.
Book with us, do not fall victim to the scammers! Beware of websites offering huge discounts!
No booking fees………..Book direct with the owner!…….No resort fees
All guests have free use of all the amenities
We have 2 & 3 br Condos, 3br Townhomes with splash pool and 4, 5 & 6br single family homes with large pools. Our Community Center has a games room, a state of the art fitness room, a business center, a Market Place and Grill, ping pong, a movie theatre, an ATM , DVD rental and many other amenities
We also have a basketball/volleyball court plus tennis courts,a putting green,a tot lot and picnic/grill area.
We have a massive lagoon style pool (heated in winter) and a fantastic multi million dollar  water park including  dueling Slides, an interactive kid's splash zone complete with 2 slides, a water wheel, water cannons  and water sprays plus a new oval hot tub and expanded deck space.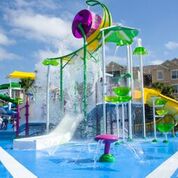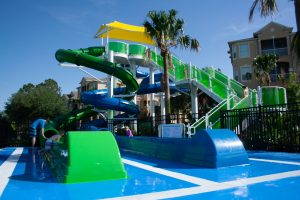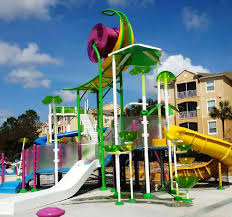 We offer personal service: If you are unsure about anything click on the "contact us here" button below
Windsor Hills is only a few minutes from the fantastic new shopping center, Sunset Walk. Here you will find a movie theater, major stores and a number of speciality restaurants.
Booking through us is simple:
Browse through our extensive list of properties.

Choose a home that meets your needs.

Request a quote using the contact details on the page.

Secure your vacation dates direct with the homeowner
For more details on booking one of our vacation properties, see how we work. Or fill in the form on the right to receive quotes from a number of homes in the categories selected.
Please be sure to complete every section, including  a second choice and how many bedrooms you require .
                           Every owner listed has agreed to our code of conduct
If you have any questions or concerns, feel free to contact us here. We will get back to you asap!
Windsor Hills Community;  Kissimmee; Orlando; Florida 34747
Windsor Hills Official Rentals:…………the site you can trust!
Please note: Some owners are copying our logo and fraudulently placing it on their websites. Only those homes listed on this website are members.
WindsorHillsOfficialRentals.com has a 4.3 star rating on Google

A Few of our Properties:

We own a 5-bedroom, 5-bathroom villa in the Windsor Hills gated community, which is less than 10 minutes away from Disney World.  Here are some of the things that make our place special- Two main...

Pooh's Palace is a fully-equipped 5-bedroom, 5-bathroom luxury vacation villa. With 3 king adult suites and 2 themed bedrooms for the kids, Pooh's Palace has something for everyone. Located in the new...

This is your ideal vacation destination. Two beautiful 3 Bedroom, 3 Bath Townhomes located in the Windsor Hills Community at 2550 and 2583 Maneshaw Lane. Both Townhomes are only 1 block from the ...