Gulf Coast Beaches
Get to know top-rated Gulf Coast beaches and destinations for waters ports, dining, shopping & more.
Learn everything there is to know about Gulf Coast beaches.
Beaches on the Gulf Coast
FLORIDA BEACHES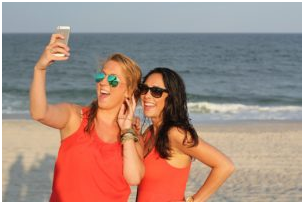 Florida beaches near Orlando offer the right day trip from Orlando Attractions… A short ride to either the Atlantic coast or the Gulf Coast. Both offer beautiful sand and surf…fabulous seafood fare and excellent
COCOA BEACH:
Closest to Orlando…visit famous Ron Jon's surf shop…Cocoa Beach is known for its large crowds where people find themselves staying busy playing beach volleyball, football, Frisbee and many other sports. There are also many stands offering rentals including surfboards, boogey boards, and bicycles. Parking spots can be found along the entire beach throughout the variety of local shops and restaurants (making it a bit easier to find a meter for your quarters).
DAYTONA BEACH:
Free chairs and umbrellas line the beach (a minor but useful feature, believe us) as well as  metered parking along the street or you may park in the Ocean walk Parking Garage located on A1A for only $10 per day.. You'll find mini-golf and water slides across the street from the Main Street Pier if you're in need of another hour of fun in the sun. This beach is one of the few that still allows driving on the sand if you're looking forward to that stroll amongst the sunset with your loved ones. Enjoy your day walking on the beach, looking for shells and building sand castles.
CLEARWATER BEACH/TREASURE ISLAND: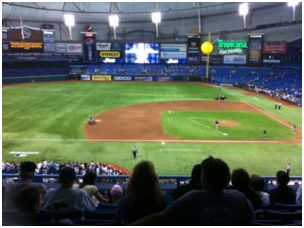 Located on Florida's West Coast, This gorgeous area is St Pete Beach, Florida. Bordered by the Gulf of Mexico to the West and Tampa Bay to the East, here you'll find 35 miles of glittering white-sand beaches amongst eight major barrier islands that are filled with loads of water activities such as Jet Ski rentals and parasailing. Over 30 art galleries and museums line the streets. You must make "the Trop" (Tropicana Field) a necessary stop for a baseball
You must make "the Trop" (Tropicana Field) a necessary stop for a baseball game…parking is plentiful and the stadium is directly next to Treasure Island…Consider the white sand you see in advertisements and the aqua  water…this is the place where it all happens… St Petersburg- Clearwater Beach is located only an hour and fifteen minutes from Orlando.
• 60-90 minutes is all it takes to experience Florida's Fabulous Beaches.
• All these beaches should be on your list for visiting, once you arrive at one you will want to return again and again!
ATLANTIC COAST
GULF COAST BEACHES NEAR ORLANDO
SUN/SAND TIPS FOR THE FLORIDA BEACHES
SUNSCREEN is something you can't live without at any Florida beach. Did you know that you receive even UV Rays on overcast days? So later up no matter the weather. Save yourself the discomfort of painful sunburn later. Use a minimum of sunscreen 30 for the sun..
PEAK HOURS -Avoid the Florida Sun's Peak Burn Hours. From 11a.m. to 2p.m. you'll find the sun's heat almost unbearable which is a good indication that you should be swimming and enjoying a cool drink and some shade?
WATER is necessary for hydration during the day and evening…you will need more than usual as the sun in Florida is extremely strong! Do not depend on carbonated drinks for your hydration. Without the correct fluids, you will experience cramping and headaches…so stay ahead and keep drinking your water bottle.
Avoid the Sun's Peak Hours. From 11a.m. to 2p.m. you'll find the sun's heat almost unbearable
RIP CURRENTS- They is underwater streams that flow extremely quickly and are changing always with the sand dunes and tide. The rip currents are detected by air and posted, but not all of them can be detected so take care to swim near designated areas. You cannot swim against the riptides and will need to know that they exist and require attention at all times when swimming… Never swim alone- always make sure you have a friend with you in the water in the case of an emergency.
RAIN PONCHO – One definite about the weather in Florida…it changes like the clock…morning sun afternoon rain and back to sun for a beautiful sunset… So pack a Poncho and extra water…do yourself a favor and check the weather before leaving your Windsor Hills Community vacation home.
Florida's beaches along the Gulf of Mexico feature peaceful waters, white sands, and off-the-beaten path destinations for natural beach lovers.
Panama City Beach
Apalachicola
St. Pete Beach
Sanibel Island
St. George Island
Cape San Blas
Siesta Key
Video: Captiva Island
Destin
Fort Walton Beach
Naples
Cedar Key
While the hundreds of miles of beaches around the state all carry their own beauty
and intrigue, there's just  something special about those along the Gulf of Mexico.
Aside from the stunningly gorgeous sunsets, the best Gulf Coast beaches are said to have
the softest sand, the clearest waters, the most fun nature trails and the best fishing.
From the crook of Northwest Florida to the Dry Tortugas, the calm west coast seas attract everyone from sunbathers to shell hunters to spring breakers to scuba divers.and everything in between. Even manatees and other finicky forms of sea life are drawn to Gulf Coast beaches and their warm, silky waters and quiet shorelines.
North Florida's Fort Walton Beach often gets overlooked for the more well-known Gulf Coast beaches further south, but its pristine sands, emerald waters and nearby golf courses and family-friendly attractions are a favorite for regular visitors in the know. Pensacola's Gulf Islands National Seashore is an understated treasure, beloved by those looking to get away from the crowds and see some fascinating historic forts and preserved wetlands. A lively scene can be found on Clearwater Beach, popular for its vast stretches of powdery sand, tons of nearby shops and restaurants, nice hotels and a nearby aquarium, pier and downtown hub.
Couples love Anna Maria Island, a sweet beach cottage town that's ideal for a B&B weekend and a beachfront  candlelight dinner.
The 1,600-acre Lovers Key State Park in Fort Myers Beach, a cluster of four barrier islands, is an outdoor lover's paradise with miles of trails filled with wildlife, kayak and paddle board rentals and plenty of spots to picnic, swim and fish in peace.
The secret is out on Barefoot Beach in Bonita Springs near Naples, often ranked among the nation's best beaches, yet somehow it remains largely unspoiled, great for seashell hunting, bird watching and taking long walks along the shallow, warm waters. And sitting on the edge of the Everglades, Marco Island has an Old Florida feel with its colorful, pretty communitys, laid back vibe and palm tree-dotted coastline.
While the east coast of Florida has bigger ocean waves, cool attractions and mesmerizing sunrises, the west sits on a unique and rich body of water that lends itself to a variety of interests and activities all along the coast. The best Gulf Coast beaches are the ones that suit your particular idea of paradise. It's there, waiting for you to explore it.
http://www.beachdirectory.com/maps.html
Space Centre

https://www.google.co.uk/search?q=Space+centre+Florida&ie=utf-8&oe=utf-8&client=firefox-b&gfe_rd=cr&ei=r-x1Wa64L8Tc8Af12IbYCg#q=Space+centre+Florida&rflfq=1&rlha=0&rllag=28548134,-80665427,3183&tbm=lcl&rldimm=10048438906329262557&tbs=lrf:!3sEAE,lf:1,lf_ui:3&gfe_rd=cr&rldoc=1
Florida Keys

http://www.fla-keys.co.uk
http://www.visitflorida.com/en-us/florida-beaches/atlantic-coast.html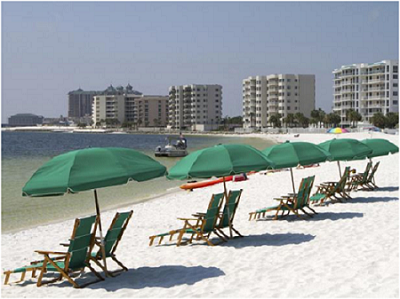 The scores of Gulf Coast beaches beckon travelers with promises of emerald waters, brilliant white beaches, picturesque sand dunes with waving sea oats, excellent nature hikes and ample bird-watching. Read on to discover our picks for the best Gulf Coast beaches.
With brilliant blue waves lapping gently upon sands as soft and white as sugar, it makes good sense that the stretch of Florida shore where Destin lies would be coined, "The Emerald Coast." Truly, this tranquil, charming beach town in Florida's Panhandle is a gem. Twelve beach access points can be found along Destin's coastline; while all are truly lovely, the 1 1/2-mile Henderson Beach State Park is a waterfront Eden.
Beach lovers and families set up camp with myriad towels, chairs and umbrellas, whiling away hours basking in the sun, quietly reading a novel or splashing in the surf. When lying by the beach grows tiresome, charter one of Destin's ubiquitous fishing boats for a day spent trawling the Gulf for a catch. Fishing has grown so popular in Destin that it now claims to be home to Florida's largest fishing fleet, and has boldly dubbed itself "The World's Luckiest Fishing Village